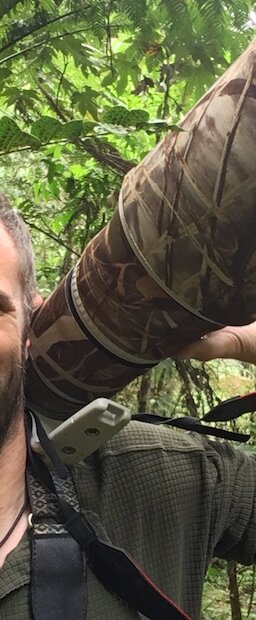 Jon Dunn is a natural history writer, photographer and experienced wildlife tour leader based in Shetland, but with strong links in mainland Europe and North America that see him travelling widely in search of memorable wildlife encounters.
An accomplished all-round naturalist, Jon is the author of the critically acclaimed botanical bestseller "Orchid Summer" (Bloomsbury, 2018) and the "Britain's Sea Mammals" field-guide (Princeton University Press). Jon writes weekly "Rarity Round-Ups" for Rare Bird Alert. His writing and photography feature in many popular wildlife magazines, including BBC Wildlife, Birdwatching, and British Wildlife, and he is the wildlife columnist for regional airline Loganair.
Meanwhile, Jon is never happier than when he's out in the field with his camera trying to do justice to the wonderful wildlife he encounters on his travels; though sitting watching the sun set over the sea in Shetland while he writes about what he's seen comes a very close second for his affections. Once stalked by a Mountain Lion whilst birding on the edge of Mexico's notorious Sierra Madre Occidental, he generally prefers experiencing wildlife on his own terms and not as part of the food chain.