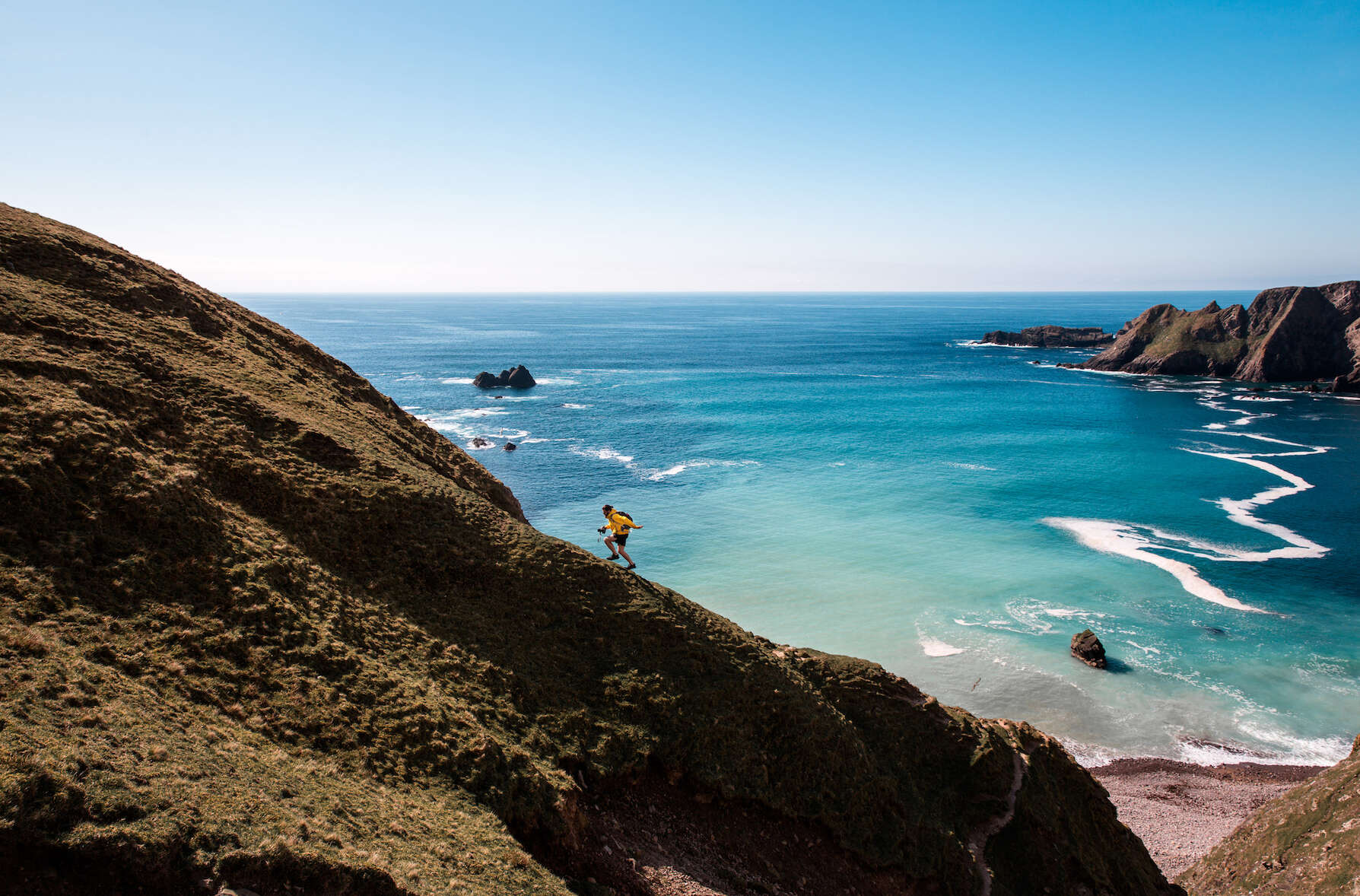 Welcome to Shetland, an archipelago in the North Sea, where you'll find freedom, wildlife and wild beauty, but also a rich culture and a dynamic, forward-looking society.
For the visitor, Shetland offers the opportunity for adventure and a return to nature – with epic coastal hikes, deserted white-sand beaches and a rich array of wildlife, from otters and orcas to Shetland ponies and bustling gannet colonies. You might come for some of the islands' famous events, from the Up Helly Aa fire festivals to the Shetland Folk Festival and Shetland Wool Week, or to escape to a seafront bothy or a grand Georgian pile. You'll eat amazing local produce, from Britain's best mussels to tender lamb from free-roaming sheep. All the while, you'll experience the famous Shetland welcome and the islands' unique culture, with clearer Viking and Scandinavian influences than anywhere else in the UK.
But Shetland is much more than just a place to visit. Shetland's dynamic economy has jobs across multiple sectors, and the islands are set to lead the UK in everything from renewable energy to sending small satellites into space. Whether you're looking for a new opportunity or the chance to start a business in a beautiful part of the UK, a new career and lifestyle may be waiting for you. You'll be welcomed into a vibrant society, where community and sustainability are more than buzzwords, with great schools, world-class infrastructure and loads to do, from sports clubs to events and outdoor activities. With low crime (it's not really like the Shetland TV series), Shetland is a place where children can roam freely, and where many people live with a view of the sea.
Whether you're looking to visit, live, work, study or invest, or are just interested in finding out more about Shetland, you'll find the answers to some basic questions about Shetland below, and will find out much more on the rest of this site. Enjoy these Islands of Opportunity!